10-25-2015, 08:55 PM
(This post was last modified: 10-25-2015 08:59 PM by DMCH - Arno.)
DMCH - Arno
-Forum Moderator-


Posts: 290
Joined: Dec 2013
Reputation: 7
Config checker
YAML parser
Met deze handige tool kan je kijken of je config goed geconfigureerd is. Een spatie, TAB of teken teveel, kan er voor zorgen dat je hele config naar de knoppen is...
Dit is vooral handig bij configs van plugins als: PermissionsEx, Groupmanager, Essentials,...
Hoe gebruik ik deze tool?
Ga naar de config dat je wilt checken, open deze en kopieer alle tekst (sneltoetsen:
control a
om alles te selecteren en
control c
om alles te kopieren). Plak vervolgens de tekst (
control v
) in volgende site:
http://yaml-online-parser.appspot.com/
.
Bij de output kan je zien waar er eventuele errors zijn.
Voorbeeld van een goede config zonder fouten: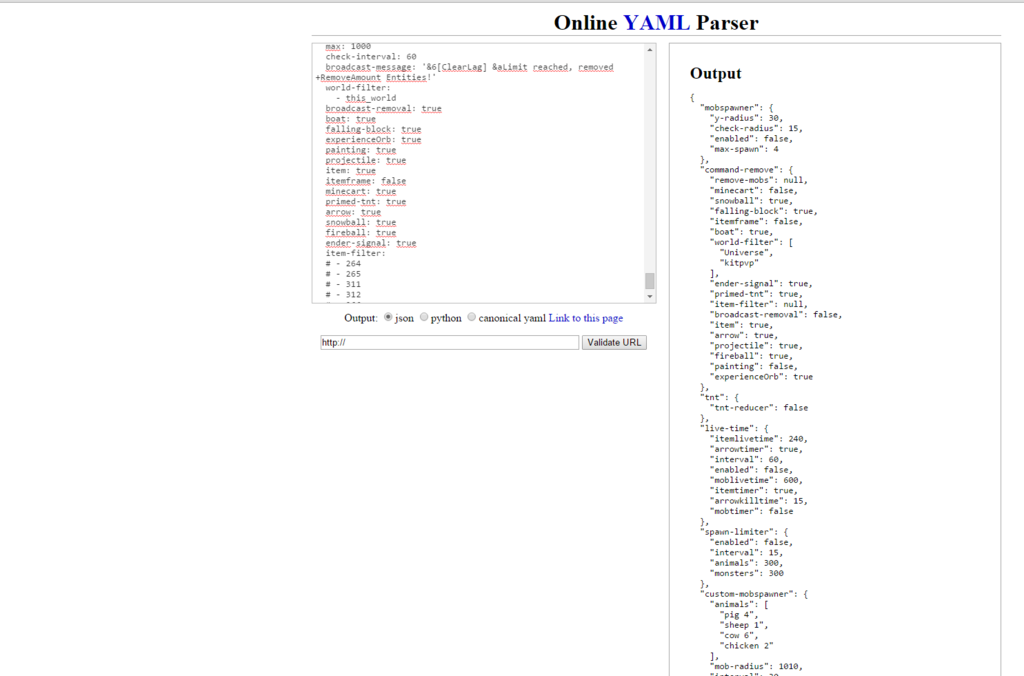 Voorbeeld van een config die een fout bevat: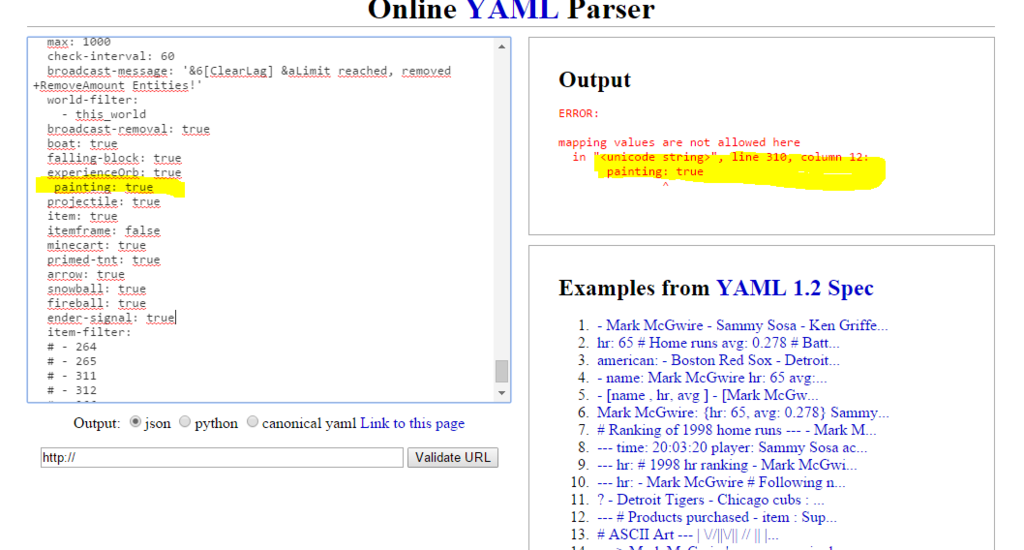 Hier zie je in de rechterkolom op welke lijn (lijn in je originele config bestand) er een fout zit. In dit voorbeeld heb ik een spatie teveel gezet, zoals je kan zien in de linker kolom.
---

Arno Stalpaert
DMCH FORUM MODERATOR


User(s) browsing this thread: 1 Guest(s)